SpaceX Dragon 2.0 Demo-1 Launch Highlights
by Patrick McNamara
March 22nd, 2019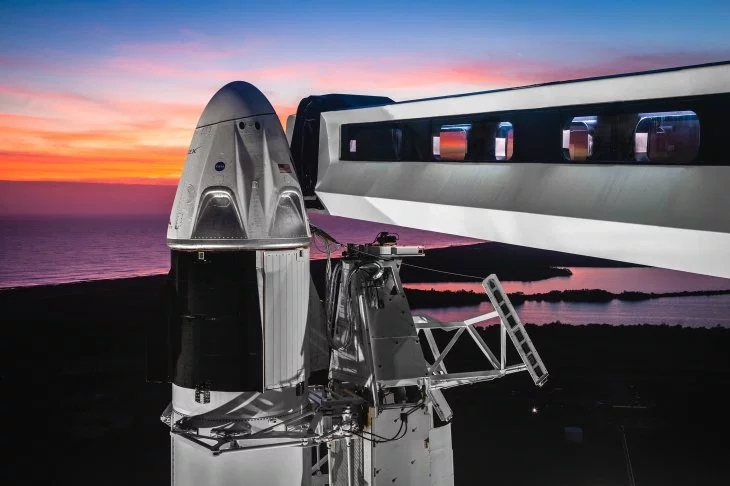 Here is a highlight video I made of the important events of SpaceX's recent demonstration launch to the International Space Station.

While there were no humans on board, this was a test of the manned capsule that SpaceX has named "Dragon". While a prior cargo module of the Dragon capsule has sent resupply missions to the ISS before- there was no cargo in this version of the Dragon. Dubbed the Dragon 2.0 – this capsule will eventually be carrying humans to the ISS. There is one more test necessary – "the abort launch" test required by NASA, but after that SpaceX will most likely be cleared to launch humans to the ISS, something that the United States hasn't been done since the Space Shuttle program.
We currently rely on the Russian Soyuz program to launch American astronauts into space, and while that is a very successful program so far, it is time to upgrade our rockets to be technologically advanced and reusable, both things which SpaceX has greatly stressed. They even demonstrated their capabilities with landing boosters at a demonstration last year, and have successfully reused their rockets multiple times. The Dragon 2.0 Demo itself was even the 3rd use of the Falcon 9 rocket, which is SpaceX's most popular rocket to launch.

The Dragon 2.0 will be launched from a SpaceX Falcon 9 Rocket, but eventually NASA will consider the Falcon Heavy to launch humans farther into space. However, we will wait for an upcoming launch of the Falcon Heavy to be SpaceX's first commercial use of the Falcon Heavy.
These are exciting times for American space travel, yet we still have a long way to go until we put people back on the moon. NASA even announced plans to have humans near the moon as much as possible at a new lunar orbiter base to allow for easier access to the moon. We'll have to wait and see how that develops. In the meantime, enjoy a quick 3 minute highlight video of the recent successful launch and return of the Dragon 2.0 to the International Space Station!