Bike Lane News in LaCrosse Wisconsin
Patrick McNamara
March 17th, 2019.
Photo Credit: http://wisconsinbikefed.org/wp-content/uploads/2015/02/2nd72.jpg
It's a new year, and that means new proposal for a bike lane on a new road in La Crosse. The most recent proposal to re-do Gillette Street includes removing an entire side of parking spaces for the newly proposed path. Gillette street has been notoriously dangerous for cyclists and motorists alike, and a new path would encourage the safety of cyclists on the street.
The Voting Process

The judiciary committees in charge of the project recently voted in favor of building the bike lane on the busy road, so the plan will continue to move the vote to the City Council. With a road that's already tight on space and not a lot of parking spots, some companies aren't exactly happy about the proposal to remove parking from an entire side of the street. According to Scott Behrens' article on News8000, Dickinson Funeral Home addressed some concern about the proposal. "Funeral homes are very unique. We deal with a lot of older people so now we're saying to older people you can't park in front of the funeral home. If we're going to be slipping and sliding and falling, I don't want that," Dickinson said.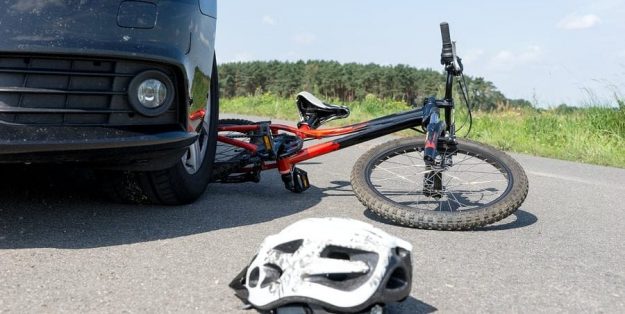 Photo Credit: https://www.napolilaw.com/wp-content/uploads/bike-car-accident-e1528225464876.jpg
Concern for Safety
Bike accidents are a serious cause of concern for bike safety in La Crosse. According to a News8000 article by Lisa Klein, "Between La Crosse and Jackson Street — so it's like 1.1 miles — we had 45 bicycle and pedestrian crashes in there… two fatal crashes," said Jackie Eastwood, the transportation planner for the La Crosse Area Planning Committee.


While bike and pedestrian accidents may be up, but the city still has plans to make certain parts of the town safer. Flashing sidewalks are aimed at encouraging drivers to stop for pedestrians, and while there have been a few added around town, the city still looks at places with high accident rates as a spot to avoid pedestrian accidents, but what about cyclists?
It seems as though the only real clear way to help bicycle safety is to build bike lanes on smaller residential streets. Gillette street is a notoriously dangerous road even for vehicles, so adding a bike lane would be an interesting experiment to see if bicyclists would feel safer on that road side by side with traffic.
The other issue is where the bike lane would connect to. While it may allow cyclists to bike on Gillette street, they would have to determine what street they would travel on next to get to the central and southern parts of town. For instance, 16th street has bike lanes, but that is clearly cut off by the swamp.
The Future
It will be interesting how the bike lane proceeds. While the La Crosse city judiciary committee voted in a narrow 4-3 favor, it will be up to the La Crosse City Council to decide the fate of the Gillette Street bike lane plans.
About Me
Patrick McNamara is a student at Western Technical College studying Digital Marketing. For further contact please email mcnapatr@icloud.com