My Music Background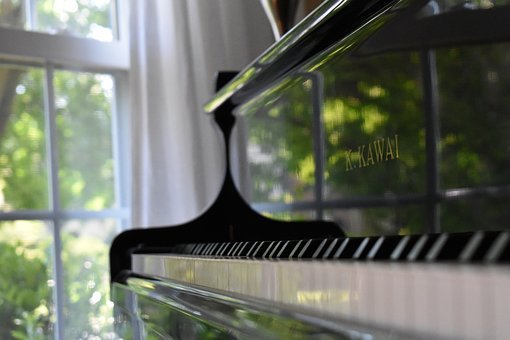 I've been playing piano since I've been able to walk, and I sometimes tell people that I can play piano just as well as I can walk. I was somewhat of a child prodigy growing up – and while maybe not as much as the three year old that can play Tchaikovsky, I could still play songs by ear at a young age. If I heard the song on the radio, I could generally play it back on the piano.
I grew up with piano lessons, recitals, and competitions as a regular part of my upbringing. I would regularly participate in state competitions and even in my high school years won the Wisconsin State Music Association best piano composition and best piano solo awards. I related it to a sports team winning a state competition.
In high school, I participated in band and continued to play piano. I gradually began to grow interest in the large realm of electronic music. I began to learn about how to write and compose electronic music, as it was the new wave of the future of music. Main stream artists like Zedd and Avicii really inspired me to start writing electronic music. Other artists like Swedish House Mafia and deadmau5 were inspirations to continue writing music. While I haven't written anything professional yet, it is a work in progress in learning how to produce the unknown horizons that is electronic music. It's not an easy horizon to explore.
~
About a year ago, my friend invited me to the Free church in town he had been attending for awhile. While I had been going to a church, I had been attending a traditional church. He invited me to a service and told me that they had a really good worship band. I was sold. I attended the service and was really impressed by the talent of the band and the style of the service. I decided that I would attend another service, and the week after I decided to. After the second service, I decided to talk with the band leader about my music experience and talent. I had volunteered with church performances before but it was nothing on this scale. After meeting with him and talking, and a couple of weeks later, I was officially part of the team.
Now, more then a year later, I'm still with the band. About 90% of my Sunday mornings are spent at church up on stage in our new sanctuary building. I am always encouraged by people who compliment the service and playing like I once did. I'm always meeting new people who are here for something more, just like I once was and still am.
~
As far as my own personal music, it's a journey. I'm always wondering what I will do next, and how to do it. I'm also always wondering what new thing I'll learn today. While I haven't had anything take off and become popular yet – there's always tomorrow.
Thanks for reading,
Patrick McNamara.